FREQUENTLY ASKED QUESTIONS
VA Loan FAQ
What are the eligibility requirements for the VA Loan?
---
Your length of service or service commitment, duty status and character of service determine your eligibility for specific home loan benefits. Purchase Loans and Cash-Out Refinance: VA-guaranteed loans are available for homes for your occupancy or a spouse and/or dependent (for active duty service members). To be eligible, you must have satisfactory credit, sufficient income to meet the expected monthly obligations, and a valid Certificate of Eligibility (COE). Interest Rate Reduction Refinance Loan (IRRRL): The IRRRL is a "VA to VA" loan, meaning it can only be done if you have an existing VA guaranteed loan on the property. The IRRRL is generally performed to lower the interest and reduce the monthly payment on the existing VA guaranteed loan. Native American Direct Loan (NADL) Program: The NADL program helps Native American Veterans purchase, construct, improve, or re-finance a home on Native American trust lands. Your tribal organization must participate in the VA direct loan program. You must have a valid Certificate of Eligibility (COE). Adapted Housing Grants: VA helps Veterans with certain total and permanent disabilities related to your military service obtain suitable housing with either a Specially Adapted Housing (SAH) or Special Housing Adaptation (SHA) grant.
---
What is the VA Loan?
---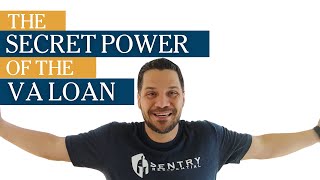 The VA Loan is a home loan accessible to U.S. military members that is provided by private lenders, such as banks and mortgage companies. VA guarantees a portion of the loan, enabling the lender to provide you with more favorable terms. Find out the power of hte VA Loan in the linked video.
---
---
Home Buying FAQ
How do I start the homebuying process?
---
Congratulations on wanting to purchase a home! Watch the "Homebuying Process" series on our YouTube channel to learn all the steps and what to expect while purchasing a home.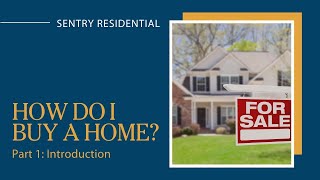 ---
Should I rent or buy?
---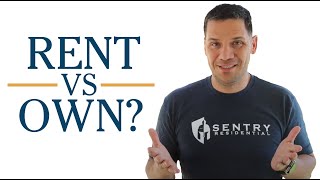 Our Rent vs. Buy calculator (hyperlinked) allows you to see what your net worth would be in either option. Or watch the Rent vs. Own video by Sentry Residential's "Investor in Residence", USMC Major Buddy Rushing linked here.
---
---